Megaman (UK) Ltd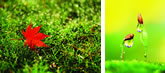 Megaman (UK) Ltd is one of the UK's leading producers of energy saving lighting products. In 2008 Weeeco undertook an internal audit of their producer compliance and established that in the rush to compliance in 2007 they had misinterpreted and misunderstood the options for compliance available to them.
The consultancy identified that the company would make significant savings by:
Producing a sound Methodology for identifying the amounts of products going to B2C or B2B
Stopping the erroneous recording B2C Category 5 in their EA returns
Stopping the erroneous recording OEM sales in their EA Returns
Operate a policy of B2B sales under regulation 9.2
Pay a levy against their Market Share Obligation rather than per item placed
The recommendations were implemented and Megaman and Weeeco set up WEEE Lite to challenge the poor offer that exists in the B2C market for businesses who do not understand what is required. In 2009 Megaman will benefit from an 80% reduction in there compliance costs.
The issues to note here are:
The producer compliance schemes are not compelled to give best advice
The producer is responsible for understanding regulations and sourcing their producer compliance scheme
The producer is responsible for deciding what Category and Obligation it records in EA returns
Weeeco believe many producers are not aware of the options they have to comply and assume that producer compliance schemes will give best advice.
"We are passionate in the belief that Market Share Obligation payments should be wholly transparent when contracting B2C Compliance"

Beverly Ann Eckerman, MD, Weeeco
Send this page to a friend or contact us for further information