What does WEEE mean to you?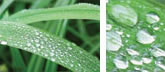 How the Legislation affects you
As of July 2005, businesses, organisations and/or institutions have been required by law to register with the Environment Agency when they produce 200KG or more of Waste Electrical and Electronic Equipment (WEEE) containing Hazardous Waste. Any electrical item purchased prior to 13th August 2005 is your responsibility (you must dispose of it in the proper manner).
*How the Legislation affects you post UK 1st January 2007
After the introduction of UK WEEE legislation, all organisations and/or institutions will be classed as B2B (business to business) end users of non household WEEE will be responsible for the environmentally sound disposal of historic WEEE and in many cases the environmentally sound disposal of recently purchased WEEE where the seller is operating under 9.2.
Consequences
There are potentially serious consequences for you if you do not comply including fines, bans on your products and even imprisonment. It is estimated that the UK economy will have to pay between £217 and £455 million per annum to comply with the WEEE Directive.
Producers: (e.g. manufacturers, importers, re branding distributors). You have legal obligations under the UK WEEE Regulations and must either arrange for the collection, treatment, recycling and environmentally sound disposal of WEEE, or pay a Producer Compliance Scheme (PCS) to do this on your behalf. If you do not comply you will be committing a criminal offence and will be subject to enforcement action. Weeeco is a delivery partner for 'Northern Compliance' a Limited by Guarantee not for profit B2B Producer Compliance Scheme and WEEE Lite a B2C and/or Both producer Compliance Scheme.
Businesses: non-household end-users of WEEE must arrange and finance the treatment and environmentally sound disposal of WEEE purchased prior to 13th August 2005 and in many cases recently purchased EEE. The introduction of sound company WEEE policies is also necessary to meet certain standards, for example, ISO 14001; ensuring cost effective, environmentally sustainable, and socially responsible WEEE Disposal.
Public Sector: You have the same responsibilities as businesses (see above). However, Local Authorities also need to demonstrate leadership in what is major environmental legislation. Those in the public sector must ensure that the introduction of their WEEE policy meets all the requirements of Government and provides fully auditable systems.
The real issue however, is one of Corporate Social Responsibility. Leading companies have policies already in place and there is immense pressure to follow suit or else run the risk of poor PR and falling behind the entire market place. WEEE Policy is a standard question in many Public Sector and Blue Chip Company PQQs (Pre Tender Qualifying Questionnaires) and if you don't have a policy, this will reduce your chances of winning contracts with the public sector and blue chip organisations.


Send this page to a friend or contact us for further information