What is WEEE?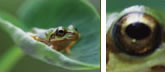 WEEE is a huge spectrum of products from computers, printers and faxes, to washing machines, fridges and even fluorescent tubes. At least two million tonnes of WEEE from domestic and commercial sources is discarded in the UK every year. And this figure is growing. We need to take action now.
The 14 categories of WEEE are:
Large household appliances
Small household appliances
IT & telecommunications equipment
Consumer equipment
Lighting equipment
Electrical and electronic tools
Toys, leisure and sports equipment
Medical devices
Monitoring and control instruments
Automatic dispensers
Display Equipment
Refrigeration Equipment
Gas Discharge Lamps
Photovoltaic Panels
To find out if your items are covered by WEEE contact us here
The WEEE Directive is European environmental legislation. It aims to address the environmental impacts of WEEE, and to encourage its separate collection, and subsequent treatment, re-use, recovery, recycling and environmentally sound disposal.
The RoHS Directive (the Restriction of the use of certain Hazardous Substances in electrical and electronic equipment) came into force on 1st July 06. This Directive bans the placing on the EU market of new electrical and electronic equipment containing more than agreed levels of lead, cadmium, mercury, hexavalent chromium, polybrominated biphenyl (PBB) and polybrominated diphenyl ether (PBDE) flame retardants. With these regulations impacting on us all, we need to know our responsibilities with regards to the correct disposal of electronic equipment but often don't know where to turn.
For more information on the current WEEE Regulations contact us here