What it means to be a Weeeco Warrior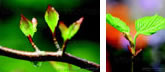 There is an opportunity for your business or membership organisation to become a Weeeco Distributor (Warrior) whereby you will receive commission for each client you refer to Weeeco for the life time of the contract. The Warriors are selected for their Business 2 Business experience and commitment to providing innovative solutions for their clients. Weeeco's current Distributors include the IIB (Institute for Independent Business) UK, Qualcom, Comtec, Overheads (UK) and Data Supplies.
Could you become a Warrior? Are you a company or membership organisation that has an existing client base of customers who buy B2B services from you or a membership where you provide advice? Do you have the capacity to introduce a service to these clients? Are you VAT registered? Do you have two years experience and/or accounts? Do you have at least two clients who would verify your commitment to Customer Services? Do you want to earn commission for signing your clients into this exceptional service? Is the answer is yes to all of the above; please call to arrange an appointment.
There are two types of distributor status achievable:
Membership status is open to membership organisations that have the capacity to promote the Weeeco service direct to their members via their membership services team.
Standard status is open to those who can complete a desktop audit form with their clients and facilitate the closing of a customer order with contract reports provided by Weeeco.
Due to our commitment to the environment, we welcome the input of like minded socially responsible organisations and look forward to hearing from you.

Please contact us here for further information.