TRAINING and CONSULTANCY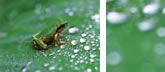 AVC Weeeco have since 2005 been at the forefront of the implementation of WEEE legislation into UK Law and have delivered significant consultancy work in a number of blue chip organisations. In one case achieving annual savings in excess of £800k, for the commissioning organisation and facilitated change to WEEE policies that incorporated the AVC Weeeco ethos.
With so much confusion surrounding the legislation, most organisations are aware of the issue but are unsure about what they have to do. AVC Weeeco aims to clarify all important points easily in the form of publications, seminars, or bespoke training. Our business seminars and training are open to all organisations and delegates are taken step by step through UK WEEE legislation and its impact on all organisation. All delegates attending receive a certificate of WEEE Care and Compliance on completion of the event.
Please contact us here for further information.