Wilton Centre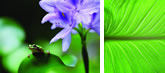 One of the largest Research and Development sites in Europe, The Wilton Centre on Teesside (owned by Mars Pension Trustees), employed Weeeco to implement its WEEE Policy with the result being significantly improved environmental performance throughout the site.
Primarily, Weeeco carried out a desktop analysis of the Centre's liability regarding the WEEE Directive. Weeeco was then invited to recommend a one stop shop WEEE container and systems solution that would enable the many blue chip tenants to join a single site policy that was environmentally sustainable, socially responsible, and cost effective.
Weeeco produced a report that included the recommendation that, due to the volumes of non household historic WEEE that will be produced over the next five - eight years, a purpose built WEEE collection point be built. The collection point was built by converting a corrugated roof area into storage sheds that hold the various container solutions for the WEEE streams.
"The Wilton Centre generates a sizeable amount of WEEE and the reality is that to be able to deal with this responsibly takes a lot of time and effort. With Weeeco however, the service is structured thus reducing our time and costs. Working with Weeeco means we are guaranteed that our old electrical equipment is recycled in the correct manner and none of it goes to landfill," commented Keith Thompson, Wilton Centre Facilities SHE Manager.
Following the completion of the WEEE Collection Point, blue chip tenants of the site were invited to attend a free seminar where they were introduced to the site's WEEE Policy. Since going live with the scheme in March 2006, the WEEE Collection Point has processed many tonnes of WEEE including scientific equipment and redundant air conditioning units. Environmental performance throughout the site has most definitely improved.
"The Weeeco process is unique as all electronic equipment is broken down into different waste streams meaning every single item is recycled in the correct manner. Our innovative toolkit takes companies through what needs to be done step by step. The process is so simple and it gives 14001 and 9001 companies a policy to be compliant and to be proud of," commented Beverley Eckerman, Managing Director of Weeeco. "We're thrilled to have the Wilton Centre as a new client. The region's top companies should be proud because they are setting a fine example to the rest of the country," she added.
The site is seen by many in the industry as the default answer for the collection, recovery, reuse and recycling of non household B2B and will certainly become a 3rd party DCF (designated collection facility) post legislation. This will also allow the Centre's good practices to be rewarded through a compliant scheme.
Send this page to a friend or contact us for further information